Take me to "A Catholic's Guide to Self-Help"
By Ruth O'Neil
Today, more and more people across the globe are realizing the benefits of working with a coach. You can find a coach for just about everything from writing a book to cancer recovery, or from unlocking the full potential of an executive to reconnecting a mom with her authentic self after a career of raising kids! This increased awareness, coupled with the need for a whole person (mind, body, soul) approach to wellness, has opened up increased access and more collaborative opportunities for coaching.
The wellness community is moving fast toward a standard that includes the "whole person" approach. Mental wellness, being an essential part of this whole person wellness equation, is an area where coaches are making a unique contribution. Recognizing the potential and opportunity for self-awareness and personal growth, more mental health professionals are partnering with coaches. The increased availability of coaching within mental health practices makes it important to draw the distinction between coaching and therapy.
Understand the Differences in Disciplines
Although life coaches and therapists occasionally help clients with similar problems, their work is not the same. In order to get the right kind of professional expertise, you'll need to know which kind of guidance will serve you best. Do you need a therapist, or do life coaching services better suit you? It's important to remember that life coaching isn't just a watered-down version of therapy! Rather, it's a dynamic discipline designed to challenge, motivate and inspire people to achieve more than they ever thought was possible.
Life coaches do not "diagnose" the people they work with. They help their clients identify where they are now, where they want to be, and what current problematic behavior or thinking might be getting in the way of achieving their desired outcome. Together, the coach and client use and action-oriented approach to bridge the gap between where they are and where they want to be. Life coaches use activities, exercises and personalized strategies to help people create practical plans and effective strategies that help define purpose, overcome obstacles, improve relationships, set goals, define values, and navigate the changes and transitions of life
Therapists work to analyze, diagnose and treat illness and pathologies. They use an introspective and exploratory approach to identify and treat problematic beliefs, behaviors, relationship issues, feelings and sometimes physical responses. Therapists will create and monitor a personalized treatment plan for each client. They will explore past traumas and issues to help make sense out of current issues. They work with the client to discover and change self-destructive habits, problematic thoughts, repair and improve relationships, and work through painful feelings and emotions.
Remember that Faith Plays an Important Role in Both
Regardless of whether you decide if coaching or therapy—or even a combination of both—would be best for you, remember that a shared faith can help deepen both. Selecting a coach or therapist who shares your Catholic beliefs will enrich your experience. In many cases, a Christ-centered approach that's rooted in prayer will result in many fruits that you may not expect in doing this healing work!
Occasionally both therapists and coaches will help their clients navigate similar problems. However, it is important to recognize that these approaches are completely different. In order to get the right kind of professional expertise, it's crucial to know which kind of guidance will serve you best.
About Ruth O'Neil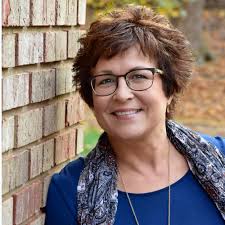 Ruth is a Certified Life and Strengths Strategies Master Coach and People Acuity Specialist, with additional certifications and licensing in Effective Communication, Marriage and Family, Boundaries, Spiritual Formation, Strengths Strategies for Optimal Living, Strengths Strategies for Optimal Families, and Faith-based Community Building. She has several professional memberships and participates in challenging and inspiring thought leader groups, such as People Acuity and Strengths Strategies, Soar, The International Christian Coaches Association, and Local Women Entrepreneurs Mastermind. For more information about her services, please visit Ruth O'Neil Coaching.