CHECK OUR LATEST POST
Four Guideposts to True North
by Jonathan Ruffing
Listen to podcast on integration

I had a dream last night.
I was in the back seat of a car driving down the interstate. There was no driver. As I looked out the front window, I saw that I was approaching a construction zone. A highway worker was directing me into another lane via a set of construction zone markers.
I immediately realized I needed to slow down; however, I could not move from the back seat. My paralyzed legs would not allow me to climb into the front seat.
I was able to reach from the back seat and grab the steering wheel. I turned off the cruise control in the hope that the car would begin to slow down. With the steering wheel, I was able to maneuver into the other lane as I slowed down. But, the cars ahead of me that had slowed earlier were rapidly approaching, and I was not sure if I would stop in time without crashing into the rear of the one in front of me.
I woke up.
Unconscious Message
I think my unconscious was telling me through the dream that I am traveling in the wrong direction. I guess a driverless car could go in any direction. I am usually a goal-oriented individual, but these days—not so much. I do not want to drive right now. I want to sit in the back seat without any sense of personal responsibility and consequently crash into the car in front of me.
The other day I was reading about the concept of true north in terms of my spirituality. The author talked about our deepest desire, which is to know and love God and live with Him in heaven forever should be our true north. All of our decisions should be based on us looking at our internal compass, and determining is this thought, action, decision pointing me to my true north.
True North
My cognitive instincts kicked in, and I went to Target and bought myself a compass. I placed it on my desk, and for the past week, I have to admit I have stopped and paused every time I looked at the compass. At that moment, I had to question myself, was I living my life in the direction of true north?
Recently I was listing all of my difficulties with a friend. When I got to the end, I spontaneously said, "I guess I am under attack by Satan." That thought seemed to resonate.
I did not think about Satan anymore until Friday, and for some reason, Screwtape and Wormwood entered into my thoughts. As I was thinking of them, I seemed to remember that there was an RCCD podcast where Dr. Peter mentions these two characters from The Screwtape Letters.
I went through the podcast episodes and found number 14: Soulset: The Core of Us.
It was fun to go back and review all the previous podcasts trying to find the right one.
Less Integration
After listening to the podcast, I think my current life circumstances with family, friends, Church, Covid-19, masks, civil unrest, uncivil politics—is allowing me to let my bodyset, mindset, heartset, and soulset to become less integrated. With this lack of integration, chaos fills the void. The chaos that occurs when a car is speeding down the highway without a driver behind the steering wheel.
If I combined what I heard on Dr. Peter's podcast regarding soulset with what I heard on the EWTN radio regarding masks, I am not approaching others (family, friends, community) with a sense of humility and charity.
In addition to my lack of humility and charity, I would add I am not approaching my relationship with God (my God concept!) with a sense of trust and gratitude.
So there they are my guideposts to True North and better integration of body, heart, mind, and soul: humility, charity, trust, and gratitude.
The front seat, here I come!
About Jonathan Ruffing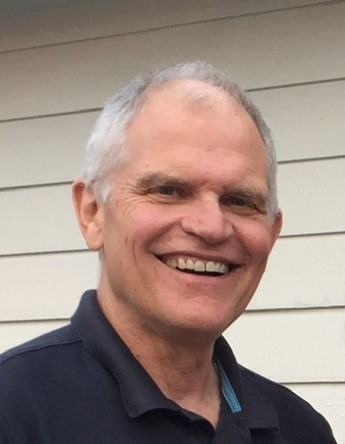 Jonathan is a husband, father, grandfather, friend, and entrepreneur trying to encourage and educate those entering the fourth quarter of their lives to achieve self-fulfillment while creating a meaningful life. He lives in Indianapolis, Indiana, with his wife, Margaret of 42 years. Jonathan is available at [email protected] to discuss compasses and other navigational tools to get us to true north.
If you liked this post, share it!